Written Tycoon x Das Machen Has What it Takes to 'Make That' of a Class Racehorse
Aug 20, 2018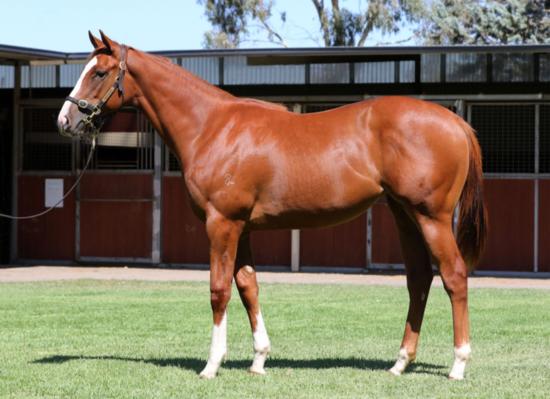 Das Machen is German for make that and this flashy filly possesses the required attributes to make that of a classy racehorse.
She is bred on an efficacious cross, with the match of Written Tycoon to Flying Spur mares producing 14 winners including the Group 1 competitive and multiple Group winning filly, Booker.
Her Dam, Das Machen, was a handy race horse herself. She boasts 7 wins, one of which in listed company and a Group 3 placing in the Carbine Club. She has an excellent strike rate from her foals, having thrown 3 foals to race for 2 winners.
The ostentatious chestnut filly has just completed her second preparation in the stable and will now make her way to the paddock to process all she is learning and continue to mature physically. She has shown significant growth since the sales and is developing into an incisive equine athlete.
Shea has been most bullish about the filly. "This filly has a great action, a really racy type. On the back of her positive reports from the breakers I was very keen to get her into the stables and she has so far lived up to my expectation. She struts around as if she owns the place."
Written Tycoon Ready for Another Breeding Season
Her sire Written Tycoon is asserting his power both here in Victoria and nation wide. He was recently crowned Champion Victorian Sire for the second season in a row and is widely regarded as one of Australia's premium sires at stud. In season 17/18 Written Tycoon boasted 153 wins, along with eight individual stakes winners and 13 stakes wins amounting to $9,958,077 in prize money.
With the combination of a strong pedigree, intelligence and quality physical attributes, we hope this filly can follow in the foot steps of Written Tycoon's other progeny to racetrack success.
Click on the link below to view her latest update to gain some unique insight into to her progression.
https://mistable.com/site/video/key/86f2d8b9f216d3...
The next of our feature yearling previews is Dawn Approach x Big Birdie, a precocious young filly with a unique pedigree.