Our best season yet
Jul 31, 2017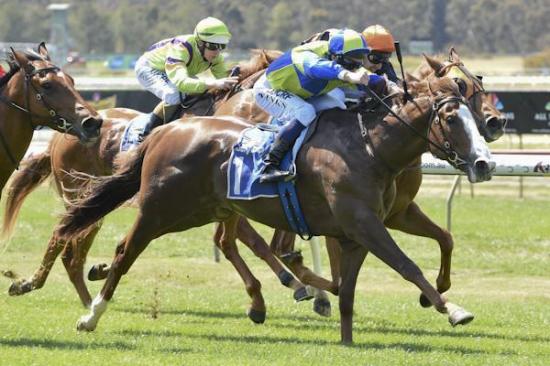 What a fantastic year it has been for my team and everyone involved with Eden Racing.
I'm proud to say that season 2016/17 was our most successful on record. We recorded a career best 29 winners at a strike rate of 14% and achieved this with a young team of horses that are still not near their best.
The cream on the cake was the emergence of our first serious Group class horse, Ocean Embers. The mare won my first ever Group race when she stormed home to win the $150,000 G3 Cockram Stakes at Caulfield, and added my second in Tasmania when she won the G3 Bow Mistress Stakes. Her success is a credit to my whole team, she is not an easy horse to train but she is exceptionally talented and we have all put plenty of work into her.
Ocean Embers also became my first G1 runner when she tackled the G1 Oakleigh Plate and ran a brave 8th after coming from last on the turn from the outside gate. It won't be the last time we see the mare at the elite level and I am so confident that she can be a player in that grade.
The last two seasons have been all about identifying and recruiting young talent that can take my stable forward to more Group and Listed races and I can tell you that based on what I am seeing from those recruits, we are on the cusp of achieving that target.
With the help of champion trainer Peter Moody and bloodstock agents Paul Willetts and Lenny Russo, I have bought a very strong group of young horses with an emphasis on talent that can contest classic races like the Derby and Oaks around the country.
I trained my first ever treble at Bairnsdale, and we landed two other winning doubles - not bad for a stable with 40 horses in work.
And we continued to develop strong relationships with dedicated and talented jockeys, a big thanks to Jason Benbow, Brad Rawiller, Ben Allen, and Nikita Beriman for their hard work, diligence, and feedback this season.
A big thank you to my staff and support team - the stable doesn't function without you, and I look forward to more success next season.
Thanks also to my owners. Thanks for believing in my talent and for introducing friends and family to our growing stable.
And last but not least, a huge thanks to my fiancé Miranda and our kids Riley, Blake, and Indiana. Your love and support drive me forward and I couldn't do what I do without your help.
My goal in 2017/18 is to break into the top 20 trainers in the state and to become a regular in Group and Listed races. It's going to be an adventure and a great ride, why don't you come along and be a part of it?
Shea
SEASON 2016/17 SNAPSHOT
State ranking: #31 in Victoria
Biggest win: Ocean Embers G3 $150,000 Cockram Stakes @ Caulfield
Best jockeys: Brad Rawiller 29% winning strike rate, Ben Allen 15% WSR, Jason Benbow 10% WSR
Winning doubles: 2
Winning trebles: 1
Horses to follow in 2017/18: Ocean Embers, Star Major, Scotopia, Considering.