SUCCESS AT THE YEARLING SALES SEVEN NEW HORSES
Mar 03, 2017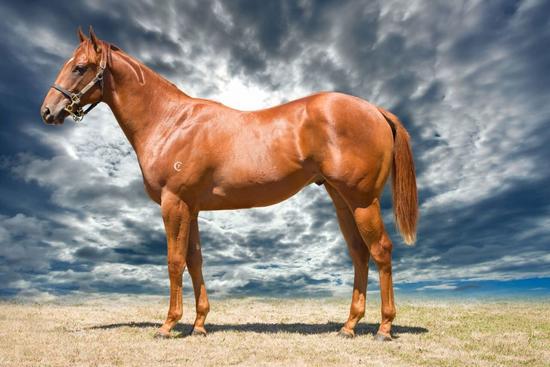 After a solid week visiting Melbourne Premier Yearling Sales we are very excited and proud to have purchased 7 quality yearlings.
These young horses were purchased from seven different vendors, and we congratulate all the other vendors who presented an amazing group of yearlings for sale.
I attended the sale for the whole week – including prior to the sales where I took the opportunity to meet and form new relationships with breeders and clients alike.
This was such a great opportunity for me to widen my knowledge of the vendors at the sales and their respective studs, and also, forge new relationships with those who had an interest in the sales or were looking to take up shares in horses on offer.
We will showcase the young horses at our annual open day to be held later this month giving not only our current owners, but those who wish to enjoy a day out, the opportunity to check out some quality horse flesh as you can see from the the Magnus x Zipstream colt.
The stable is also excited to announce that champion trainer Peter Moody will be taking an interest one or two of the young horses which as you can imagine is so exciting for me as a trainer.
We believe that this group of horses is among the best that we have brought to the stable, and with the Written Tycoon colt purchased at Sydney and our New Zealand Ready to Runs, exciting times are ahead for the Eden Racing Stable.
Keep checking or page or our website www.sheaedenracing.com.au for confirmation of the date for the Cranbourne Open Day